The Banana Man 2: Macho Banana Man
The Banana Man 2: Macho Banana Man is a 2018 comedy Video and it is Directed By Jason Marsden it is a Sequel to The Banana Man. 1Redbed (Director of the first Movie) and Rod Westheider (Actor from the first Movie) was not involved (although Westheider was credit as Based on Characters) it was released on April 9, 2018.
Plot
5 Years after The First Film The Banana Man's Older Brother Macho Banana Man (Jason Marsden) went after a Boy (Clark Otis Marsden) and started to wrestle with him but ended up being stolen by the boy.
Cast
Jason Marsden as The Macho Banana Man
Clark Otis Marsden as The Boy
Production
After seeing Rod Westheider's Video The Banana Man Jason Marsden approved the Video and made this Video and send it to Westheider's DMs on Instagram and Westheider loved it and claimed it as The First Sequel.
Video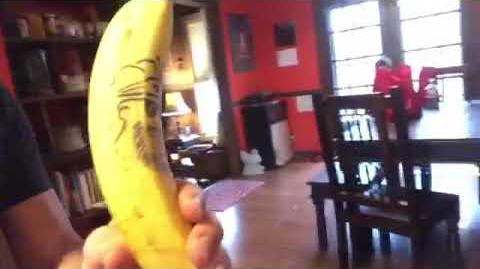 Sequel
This Video was followed by numerous of Sequels all done by Rod Westheider.