"How can you explain this?"

This article (FeelAndBeTanasinn) is a stub. Why don't you help the GoAnimate Community by expanding it? Just smash that "Edit" button and expand it as much as you can! As always the GoAnimate Community logic, if you are not able to edit GoAnimate Community, FeelAndBeTanasinn will not be edited.

Please see more details in GoAnimate Community.
This article needs more links to other articles to help integrate it into the wiki.

Please help improve this article by adding links that are relevant to the context within the existing text.
FeelAndBeTanasinn aka FABT is a ROBLOX User.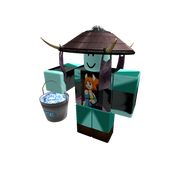 On the GoAnimate Realm
He forces people to hate Shauna.